How to determine the size of your ring:
If you are uncertain of your ring size, we recommend buying a ring sizer online or going to a jewelry store and asking to have your ring measured.
If those options are not possible for you, then you can use the trick explained below.
For best results, bear in mind that different fingers on the same and the opposite hand may have different sizes. Therefore, measure the specific finger on which you are planning to wear the ring.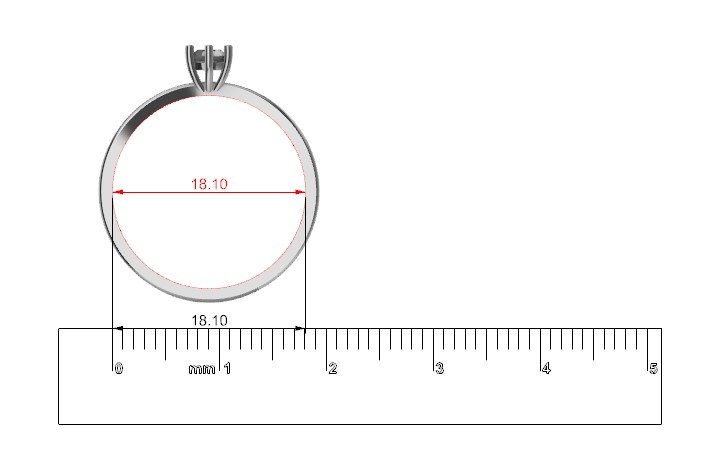 1. Use a ring you already have and fits on the finger you would like to buy the new ring for;
2. Place the ring over a ruler (in the center of the rim) to measure its diameter;
3. See measurements on the chart below to find out your ring size:
14,8 mm = Size 4

19,2 mm = Size 9.25

15,2 mm = Size 4.5

19,4 mm = Size 9.5

15,7 mm = Size 5

19,8 mm = Size 10

16,1 mm = Size 5.5

20,0 mm = Size 10.25

16,5 mm = Size 6

20,2 mm = Size 10.5

16,9 mm = Size 6.5

20,6 mm = Size 11

17,3 mm = Size 7

20,8 mm = Size 11.25

17,7 mm = Size 7.5

21,0 mm = Size 11.5

18,1 mm = Size 8

21,4 mm = Size 12

18,3 mm = Size 8.25

21,8 mm = Size 12.5

18,5 mm = Size 8.5

22,3 mm = Size 13

18,9 mm = Size 9

22,7 mm =

Size

13.5